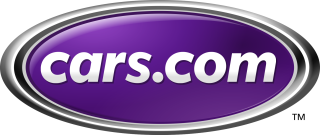 After eight months of contracting/freelancing, I have accepted a position with Cars.com as a Visual Designer.
I'll be working with the Visual Design and Interactive Design teams to create working prototypes of new functionality and website layouts. These may be used in user testing and other facets.
So far the company is very large and intricate but everyone has been very welcoming. It will be a struggle for a while to catch up with the inner workings and the approximately 1500 people across two floors of the downtown-Chicago office, but it keeps things fresh.
I'll also have a new area to explore in the Loop, having never really spent much time down there apart from being a tourist.
Thanks to everyone who has been supportive over the past eight months while I struggled to pay my share of the bills, answer questions about my job and live up to expectations. Thanks especially to my wife Natalie, who has had nothing but patience with me (with a few "we're going to be ok, right?" moments here and there) as I was picky over finding a new job and at times deciding that I should continue to make very little money by working for myself.
I'm looking forward to seeing where this takes us!