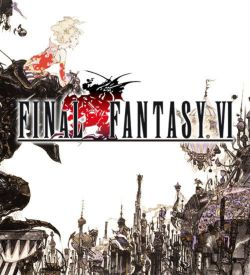 System
ios
Developer
Square
Genre
RPG
Released
2014-02-06
| | Brad |
| --- | --- |
| Gameplay | 8 |
| Elements | 9 |
| Graphics | 9 |
| Design | 10 |
| Pacing | 9 |
| Originality | 9 |
| Replay | 8 |
| Enjoyment | 9 |
| Controls | 9 |
| Immersion | 10 |
| Total Score | 90% |
| Metacritic score | 91% |
| Average Rating | 91% |
The best version of one of the best RPGs ever created, and my favorite RPG I've ever played.
Final Fantasy VI – originally released as Final Fantasy III in the United States – has so many elements of story, gameplay, emotion, secrets, and just plain character to it that the replay value alone is amazing. I find myself coming back to this game often, and the iOS version made it portable with a graphics refresh that I have found very satisfying (not a popular opinion).
This version also adds in some new elements from the Game Boy Advance release fo the game including new quests, weapons, and other items which help extend the game. These are a welcome addition to an already packed-full storyline.