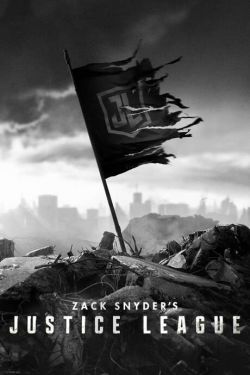 Genre
Action/Adventure,Science Fiction & Fantasy
Released
2021
| | Brad |
| --- | --- |
| Story | 1 |
| Originality | 1 |
| Cinematography | 2 |
| Actors | 3 |
| Acting | 1 |
| Depth of Characters | 1 |
| Setting | 1 |
| Pacing | 1 |
| Design | 1 |
| Extra | 1 |
| Total Score | 13% |
| Rotten Tomatoes score | 83% |
Simply horrible.
This is the worst movie I've ever seen. Because of the adaptation of the source material (which I can normally be very forgiving of interpretations), the depressing and unnecessary dark tones of every part of every scene (with the exception of The Flash, the only bright spot in the entire 4+ hour train wreck), and the utter discombobulation of a plot, this takes the cake as a horribly mangled attempt to cash in on Marvel's Avengers blueprint.
Zack Snyder's inability to create a cohesive narrative, a faithful representation of the source IP, or a pallatable sense of pacing all lends itself to making this movie utter garbage.
With a different direction, most of the actors in this movie could have contributed to a fun story, except, of course, Ben Affleck and Jesse Eisenberg. Those two are the worst castings ever in a modern comic book adaptation. They contribute to the "chef's-kiss"-worthy amount of horrible that is this movie.
Watching this made me physically angry. I hope DC gets it's act together soon and erases this from the record books with a new director, a new sense of universe and theme, and a new take on what is probably the greatest intellectual property from the comic book genre ever. How someone can mess up combining Superman, Batman, Wonder Woman, and The Flash together in one big-budget movie just blows my mind.
Fix it.